(NOTE: The article alluded to here shall be published on this blog once it has been published in print.)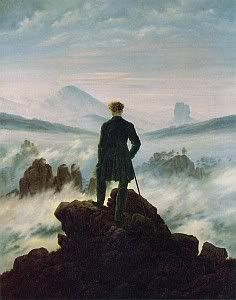 Writing history is difficult. It's even more difficult when the subject you're writing about is still around to read it.
Think about it. We can bash Hitler all we want, but can he do anything about it? Not really.
So I have just finished my piece for Blue Blood magazine. It is a piece on Jose de Jesus, the President and CEO of Manila North Tollways Corporation who I interviewed last September 11. I wouldn't say it was completely challenging to write; perhaps if I walked in his shoes a little longer it would have been a little easier.
While writing, I remember a lot of what I've been reading in The Landscape of History by John Lewis Gaddis. The final chapter in particular talks about two things that a historian does when they recount the past — they either oppress it or free it.
They oppress the past because everything that occurred during a fixed time period — let's say you're talking about the Qin Empire from 221 to 206 BCE — are shoehorned into one historical account. A historian can only render and tap into so many resources that what becomes definitive in his retelling will always fall short of what actually happened. This is no surprise of course since the true nature of the past remains elusive to historians in the same way the earliest organisms are to evolutionary biologists, and the universe is to astrophysicists. The best they can do is to approximate their subject through various thought experiments.
On the other hand, historians also free the past. Historians have an almost godlike power to absolve or condemn people, places and events in the past. With the right sources, they can elevate a forgotten memory into a powerful narrative. They can bring ruins to life, and long dead rulers onto the pulpit. This is where reconstruction comes in. And even when there are multiple interpretations of an event, it liberates that event even further by claiming that there can be no single historical account. Drawing the parallelism once again, evolutionary biologists can bring long extinct species into the spectra of history, and astrophysicists can travel millions of lightyears in a single sentence.
In writing my piece on Jose de Jesus, I was very conscious of the details I picked and used for my article. I tried to make it a little easier by reminding myself that all I have to write is a leadership profile and not a complete biography. Still, that raised the question of exactly what details do I use in writing his story? Of course I begin with his management career, but then I would have to peel back even further by establishing its roots, and that is already a historical act.
The historical predicament can be illustrated best with this: I have met the person in real life. More importantly, people who know him and care for him read this blog. What would they think of a piece about someone they've known all their life written by someone who met him for just an hour?
On one hand, they would find my piece oppressive since it will not live up to the image of the Jose de Jesus they know and love. On the other hand, I hope that it becomes liberating for them as I show this person in an entirely new light. Or at the least, I hope my article is worth the time they take to read it.
The problem with history lies in the historian's potential to destroy the past's memory. However, it in that same breath where we can find the solution since immortality is ascribed by the historian.